Palm Beach County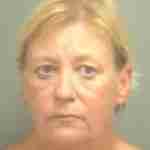 Fraud suspect fired
Lesley Ann Simmonds, 57, office manager for Dr. Neville Marks for 21 years at his Worth Avenue facility in Palm Beach, was fired after being arrested on fraud-related charges for allegedly stealing $187,000 from the doctor's accounts. The money was used to purchase personal items, including two cars, police said.
12-year sentence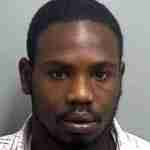 Antion Lawrence, 28, of Pahokee, who pleaded guilty to beating 2-year-old Cavares Polk to death in 2009, was sentenced to 12 years in prison for manslaughter and aggravated child abuse. Lawrence said he hit the child with a belt for misbehavior but an autopsy showed Cavares suffered a lacerated intestine and liver and a hemorrhaged adrenal gland and deep bruises to the neck, forehead, stomach and back.
Hoax threat
Katie Kim-Sue Smith, 37, manager of a SunTrust Bank in West Palm Beach, was charged with making a hoax threat and obstructing interstate commerce by threats. In June, she called police to report finding a suspicious package on the bank's doorstep. An investigation found it was an envelope filled with sugar and that it was Smith who placed it at the bank, authorities said. During questioning, she said the culprit might be a former bank administrator. She was abruptly fired by SunTrust after the charges were filed.
Broward County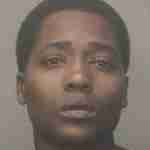 Scrap metal thefts
Chauntily Bethel, 29, of Fort Lauderdale and Moselyn Jane Watkins, 28, of Lauderhill have been charged with multiple counts of burglary and grand theft. The women are accused of stealing air conditioning units from homes and businesses around Broward County and selling them as scrap metal. A Sunrise resident called police after seeing them in a neighbor's backyard removing an airconditioning unit, authorities said. They were put under surveillance and were seen taking AC units to Fort Lauderdale metal recycling business and were arrested days later, the report said.
Payne not guilty
Darryl Brice "Mike D" Payne, 47, former president of the International Longshoremen's Association union local 1526 in Fort Lauderdale, has been acquitted of federal fraud charges. The union comprises workers at Port Everglades who service cruise and cargo ships. Payne was accused of stealing union funds. His attorney argued successfully that all monies used were authorized by union members and/or the union's governing board. The 12-member jury agreed and Payne was found not guilty of all charges. He had faced up to 25 years in prison if convicted.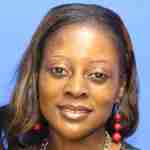 Heated race
The Broward County District 2 Commission primary race is one to watch. There are five candidates, three of whom have substantial bankrolls, but the grassroots candidates cannot be counted out. Lisa Kohner Aronson, mayor of Coconut Creek, Charlotte Rodstrom, former Fort Lauderdale city commissioner, and attorney Mark D. Bogen are leading the money race. But Carmen Dixon Jones and Terry Williams-Edden are running impressive grassroots campaigns. The big money candidates are attacking one another while Jones and Williams-Edden are active on the campaign trail. Keep your eyes on this race.
Miami-Dade County
 Club C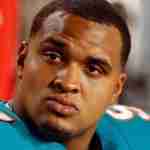 ameo sued
Ricquan James, Brentley Williams and Niya Pickett have filed a lawsuit against Club Cameo, located on Miami Beach, as well as Miami Dolphins center Mike Pouncey and his brother Maurkice Pouncey. The complaint alleges the trio was the victims of an unprovoked, brutal attack by the Pouncey siblings with help from Cameo employees. The lawsuit also details multiple injuries the plaintiffs say they sustained during the altercation.
Mosquito alert
Mosquitoes are on the attack and now is the time to take every precaution possible to protect yourself. The dangerous dengue fever, yellow fever, malaria, encephalitis and chikungunya are all spread by mosquitoes. That little bite could lead to something much more serious. Take heed.
Murde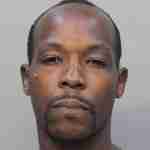 r charge
Anton Hendricks, 34, is being held on a murder charge in the October death of his girlfriend Gena James, whose body was found in a field in West Little River. The 19-year-old had been shot in the head.
Monroe County
Mystery birds
The red-necked stint, a tiny seaside bird that had never been spotted in Florida before, was sighted in Key West. Its normal habitat is Siberia and Alaska but the birds fly thousands of miles to Australia and New Zealand each year. Some experts believe this one was blown off-course by storms. Others suggest it might be due to some type of environmental shift.
Pizza lawsuit
The New Jersey Turnpike Authority has a trademark infringement lawsuit against Jersey Boardwalk Pizza located on Plantation Key. The suit claims the pizza shop's logo is too similar to the turnpike's green-and-yellow emblem. The pizza company's trademark for the logo was issued in 2011 but the state agency says people may associate the chain with the turnpike and they will pursue court action to resolve the issue.
Ambulance service
The city of Key West will provide its own ambulance service and end contracting with private companies. Commissioner Billy Wardlow said the $2.5 million start-up cost will add one ambulance to each of the four fire-rescue stations and 15 more paramedics.