Palm Beach County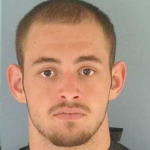 Teen beating
Aaron Hill, a 16-year-old Okeechobee student with autism, was beaten during a house party and the video of the attack was posted on Facebook and other social media sites. Andrew Wheeler, 18, and Evadean Dailey, a resident of the house where the party took place, have been arrested over the incident. Dailey is charged with providing alcohol to minors and Wheeler is charged in the attack. Protesters are calling for justice for Hill and are urging others involved in the attack to come forward.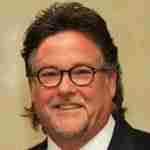 Now hiring
Steven Silverman, founder and CEO of Boca Raton-based Med-Care Diabetic & Medical Supplies, is expanding the company's operations and will hire an additional 300 employees. Med-Care, one of the largest diabetics supply firms in the nation, is hiring for positions such as customer service representative, patient advocate, administrative assistant, information technology specialist. The jobs will pay a minimum of $50,000 a year. Med-care won a contract with Medicare to provide mail order supplies to patients suffering from diabetes and other conditions and it is relocating as a result.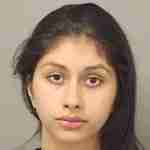 Couple charged
Bianca Cuellar, 19, and Eric Ornelas, 20, of Wellington are facing multiple charges, including burglary, grand theft and dealing in stolen property, related to an alleged theft from a woman in their neighborhood. They are accused of burglarizing the woman's home and stealing $30,000 worth of jewelry and other items. Police said they tracked the items to several pawn shops, which led to the couple's arrest. They are now also suspects in other burglaries in the area.
Broward County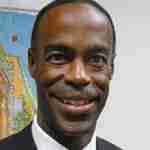 School's open
Broward School Superintendent Robert Runcie saw a relatively smooth opening of schools this week. It was a far cry from years past when there was a meltdown of transportation and other operations. Schools are open, so motorists must be watchful and drive safely.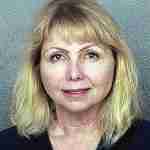 Nasty judicial contest
Broward Circuit Court Judge Lynn Feig Rosenthal is being challenged for her seat by attorney Jahra McLawrence. Rosenthal was arrested earlier this year on a DUI charge after crashing into a gate at the Broward Main Courthouse. She is campaigning for reelection and an organization supportive of her well-monied campaign has unleashed some disgustingly nasty attack ads against McLawrence. At the early voting sites this week, the ads were not sitting well with some voters and they could backfire.
Give him credit
Lauderhill community leader Joe Major was first to raise questions about the proposed $800 million bond measure intended to renovate some schools. At a recent school board meeting, Superintendent Robert Runcie acknowledged the district made mistakes in preparing data in support of the measure. In fact, the costs were wrong and staff had no idea what schools were slated to be renovated. Major was right to question how public funds would be used and, at this point, nobody seems to know what's going on.
 Miami-Dade County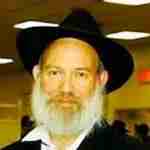 Police presence
Police patrols are intense in the neighborhood where Joseph Raksin was robbed and killed last week. According to sources, police have surveillance video that shows a vehicle in the area and a person jogging shortly after the incident. A $50,000 reward is being offered for information leading to an arrest.
FHP crackdown
Florida Highway Patrol Director Col. David Brierton unveiled his plan for stepped-up patrols leading up to the Labor Day holiday. FHP troopers will focus on interstates and state highways. They will target aggressive and impaired drivers.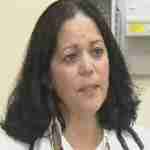 Ebola research
Dr. Aileen Marty, a professor at Florida International University's medical school, and her team has joined experts from around the world who are working to combat the outbreak of Ebola in West Africa. Her team is working with the World Health Organization in Nigeria. Marty has been practicing medicine for more than 30 years. She served in the Navy for 25 years as a tropical medicine, infectious disease and disaster medicine specialist.
Monroe County
Marijuana haul
The U.S. Coast Guard chased drug smugglers for five hours in waters off the Florida Keys. The suspects escaped capture by throwing bales of marijuana overboard during the chase. The marijuana recovered totalled 900 pounds with a street value of $800,000.
Sewer smell
Believe or not, some areas of the Florida Keys have no sewers or sewage plants. Key West constructed a plant and sewer system in the early 1980s. Around this same time, state regulators ordered Monroe County to construct sewage plants and install a sewer system throughout the Keys. Those projects are slated to be completed in 2015 but there are court and other battles raging over various aspects of this work. In the end, the Keys will finally come into the modern age and no longer dump raw sewage into the ocean.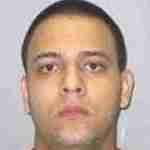 Rolex fever
Ronald H. Cordero, 22, of Hialeah was charged with grand theft, robbery and battery. Police said during a trip to Key West with two friends, they stopped at the Blue Marlin jewelry store on Islamorada. While a store clerk showed one of his companions a $13,000 Rolex watch, Codero allegedly snatched the watch and the trio sped off in their car. The clerk, who was injured in the hand, gave police a description of the car, which was pulled over a few miles away on the Overseas Highway. Codero was taken into custody. No charges were filed against his companions so far.