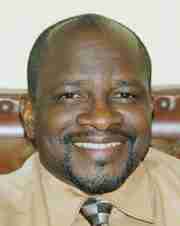 Palm Beach County
Animal attack
Three children aged 2, 4 and 13 were attacked by three dogs belonging to a neighbor in the Lantana apartment where they live. Two of children were treated at a hospital and released. The third had to undergo surgery for head injuries but is expected to recover.  The dogs' owner, Franckelson Jean, was cited but increased awareness and enforcement is needed. Some children had been playing with the pitbulls and black lab earlier and this time they went on the attack.
Wire theft
Jerome Dawkins, 41, of Riviera Beach, who worked at Wilco Electric, an electrical contractor in Mangonia Park, was fired after being charged with selling more than 10,000 pounds of wire at a Fort Lauderdale scrap yard that was allegedly stolen from his job. He was arrested  after Palm Beach County Sheriff's deputies were called to investigate a report that someone was loading a pickup truck with wire at the Wilco storage facility during after-hours. Dawkins, who denied stealing the wire, was charged after a pawn shop and scrap yard database showed he sold wire at the scrap yard on several occasions, police said.

Ex gone wild?
Police said 22-year-old Dynesha Bonner of Delray Beach got upset when her former boyfriend rejected her overtures for a reconciliation. The report said she reacted by trying to run him over with her car but instead crashed into a parked car, then rammed the car several more times. She then went inside his home and attacked him with a broom, which led the boyfriend's running outside. Bonner then got back into her car and tried several more times to run him over but ended up crashing into two more cars, one of which was being driven by a 71-year-old woman, who was unharmed.

Broward County

Off to jail
George Hernandez, a 71-year-old homeless man, was sentenced to 28 months in federal prison after being convicted of bank robbery. He robbed the bank he used regularly so it was not difficult to locate and arrest him. His lawyer told U.S. District Judge Federico Moreno that Hernandez used the $4,980 from the robbery to help a homeless family and to pay for medication needed for his chronic lung disease.
Fierce competition
The already stiff competition between grocery and discount merchandise chains will be getting more intense in coming months.   The North Carolina-based Family Dollar, which operates more than 8,200 stores in 46 states, including Florida, will begin selling discounted beer and wine.  It could spark a new round of alcoholic beverage price wars, which would benefit consumers.

On the march
The South Florida Times has Publix, Winn Dixie, Walmart, CVS, Walgreens, Dollar General, Circle K, Dollar Tree, Cumberland Farms, Race Trac, Chevron and Hess as major retail partners. Now Circulation Coordinator Robert Beatty II has announced the newspaper has expanded its distribution into 7-Eleven Stores throughout Palm Beach, Broward and Miami-Dade counties.

Miami-Dade County

Le Gone!
South Florida is now without two icons:  LeBron James and Jerry's Famous Deli. James has flown the coop and returned to Cleveland. Jerry's Famous Deli, known as a favorite of the rich and famous, has closed after 14 years. We enjoyed both and they will be missed but life goes on.

Terrorism conviction
Gufran Ahmed Kauser Mohammed, 31, who was indicted on 15 counts related to terrorism, pleaded guilty to trying to wire more than $90,000 to terror groups in Syria, Somalia and Iraq. Mohammed is a U.S. citizen born in India who has lived for a time in Saudi Arabia.

Preacher killed
Larry Flowers, 20, and Tyreke Desire, 19, have been charged in the robbery and murder of Pastor Kenneth Johnson of Power Faith and Deliverance Ministries and are being held without bond. Johnson was shot last week outside the City Market convenience store at Northwest 62nd Street and 13th Avenue in Liberty City when he resisted a robbery attempt police said.

Monroe County

Area code change?
Available numbers in the 305 area code are running out and Monroe County residents could join those in Broward and Miami-Dade counties with two area codes. They will also have to begin 10-digit dialing on April 18, 2015. The Florida Public Service Commission has approved expanding the 786 area code into Monroe County and the new numbers will be issued starting in June 2015.

Drone invasion
Drones are everywhere and are causing concern at some of locations such as Key West International Airport. They are being flown routinely around the airport, which could lead to interference with aircraft. Monroe County Airports Director Peter Horton and other officials are looking into ways to address the problem.