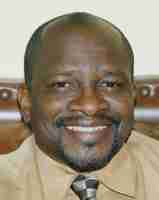 Palm Beach County
Knitting and quilting
The city of Boynton Beach's Park & Recreation Department is holding knitting courses in August. It occurred to me that few kids may even know what knitting or quilting is these days. In years past, such things were taught in schools but not so much in today's world. I wonder what would happen if these and other craft classes are offered in public housing projects.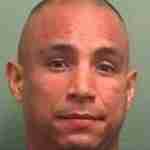 No joke
Jack Diaz, 32, of Loxahatchee has been charged with impersonating a police officer. Palm Beach County sheriff's deputies said Diaz would put on a police uniform and pull motorists over for supposed traffic violations. When the motorists pulled out their wallets to get their driver's licenses, Diaz would snatch them and take off, the report said. Police said he was caught when a victim riding a bicycle in Lake Worth gave a deputy a detailed description and other information about the fake cop. Authorities suspect there are more victims and are asking anyone with information to call Crime Stoppers at 1-800-458-8477.
Ban on the poor
Earlier this year, the Boca Winds homeowners association in West Boca, banned renting to poor people who receive Section 8 affordable housing subsidies.Other associations are now considering similar bans. Some suspect it may be a means of keeping minorities out of those communities but the associations claim it is aimed at preserving property values.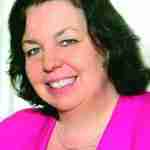 The accused
Eileen Daly, a former PNC Bank Wealth Management executive, has denied allegations made in a lawsuit that she violated contract agreements and stole data and accounts from the bank, where she worked in the Palm Beach offices. Daly left the company for a job with Morgan Stanley in January and PNC sued her. Daly responded with a counter lawsuit that includes allegations of emotional distress and false imprisonment. She also alleged that Mark Stevens, head of the PNC's Palm Beach offices, recruited her with full knowledge that she would take her personal clients with her when she left the company. Stevens is denying that claim.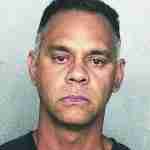 Broward County
 Detective booked
A veteran Miami Beach detective, Oldy Ochoa, 48, surrendered to face charges related to allegations he had sex with a 17-year-old. The teen said she had sex with Ochoa several times and one of those occasions was in his squad car. He is facing two counts of sexual battery.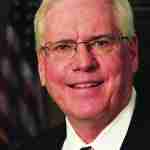 Running again
Walter "Skip" Campbell, a former state senator who ran unsuccessfully for attorney general, has filed to run for mayor of Coral Springs. He will face off against Coral Springs Commissioner Tom Powers.It's unlikely Campbell will stay in the race, because his old state senate seat will be vacant and he could end up running in that race instead.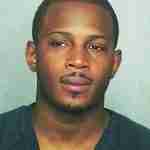 Give him credit
Gregory Guillaume, 23, of Elmont, N.Y., was caught with a stash of 50 fake credit cards in his luggage at Fort Lauderdale-Hollywood International Airport, authorities said. He was on his way to Texas when a technician at the security scanner
noticed the items in his luggage, the report said. The cards had the name Joseph Katta but the magnetic strips were coded in another person's name. Guillaume refused to answer questions, police said, and he was booked on multiple counts of credit card trafficking and identity theft-related charges.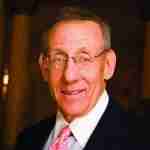 Hotel sold
Miami Dolphins owner Stephen Ross's Related Real Estate Recovery Fund, has purchased the W Fort Lauderdale Hotel & Residences located on the beach. The luxury development consists of 171 condo-hotel suites and 346 hotel rooms in two 23-story buildings.
Miami-Dade County
 Murder charge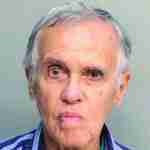 Angel Dominguez, 78, has been charged with one count of murder after two bodies were found in his Hialeah home. He is accused of shooting to death his 80-year-old sister-in-law Hidelsia Echemendia, who was visiting from Cuba. His 87-year-old wife Blesilda, was also found dead in the home. Police said the wife's body showed no signs of trauma but the investigation is ongoing.
 Project problem
Craig Aubrey, a field supervisor with the U.S. Fish and Wildlife Service, has sent the developer of a Wal-Mart shopping center notice that the project may be in violation of federal law and asked that work be halted. The construction is taking place on the last tract of rockland pine forest in the country which is home to at least eight threatened animal and plant species.
 Road rage
Mario Perez-Tano, 83, has been charged with attempted murder following a road rage incident in Miami Beach. Police said Perez-Tano became enraged after
another driver tried to change into the lane he was driving in and then blocked the driver's car once they stopped at a traffic light. Perez-Tano exited his car with a handgun and fired at the driver, who drove off. He fired several more shots and pursued the driver police said. Officers said when they pulled Perez-Tano over they found a gun in his waistband.
 Monroe County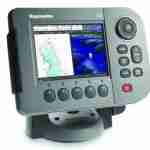 Marina thefts
Thieves continue to prey on marinas, stealing fish and electronic equipment from boats. Four boats were burglarized at the Driftwood Marina and six at the Duck Key Marina. Expensive GPS and other electronic gear were taken. The authorities suspect a ring is at work, using watercraft to carry out the crimes.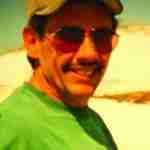 Grand jury hearing
A Monroe County grand jury will be presented information Monday, Tuesday and Wednesday in a hearing to determine if a crime occurred or if Key West Police Department policies were violated in the death of a Michigan man following a traffic stop. Charles Eimers, 61, died in police custody following the stop last Thanksgiving in Key West. Police said Eimers took off and resisted arrest, causing force to be used to take him into custody. Police contend they had to take him down after he initially fled but a witness' video appears to show that Eimers surrendered at the beach. The medical examiner ruled the cause of death was a pre-existing heart condition. Eimers' family sued the city and 12 police officers, alleging he was beaten and smothered to death by having his face forced into the sand.