Palm Beach County
 HIV charges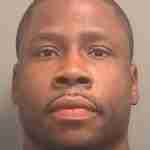 Former Greenacres police officer Ervans SaintClair was charged with two counts of "uninformed HIV infected sexual intercourse." State law requires notifying sex partners if you have HIV or other sexually transmitted diseases. SaintClair, who was diagnosed with AIDS nine years ago, has been charged with failing to tell two women he was infected prior to having sex with them. Eight other women have come forward but the statute of limitations has expired for them. He was fired from his job after his arrest in June.
 Store closings
Boca Raton-based Office Depot is closing 165 stores this year and more than 400 through the end of 2016. The office supplies retailer also announced an $80 million settlement in a lawsuit brought by the company's former business accountant David Sherwin and the state of California. The suit alleged Office Depot intentionally overcharged state agencies for supplies. Chief Executive Roland Smith said the company is streamlining as a result of its merger earlier this year with rival OfficeMax.
 Shooting carnage
Five people were shot and one has died in three incidents in Riviera Beach that may be related. The first shooting took place just before noon on Saturday at Congress Avenue and Dr. Martin Luther King Jr. Boulevard, where bullets were fired from one car into another. One of the victims died at a hospital. About an hour later, in the 900 block of West Fifth Street, a man and woman were sitting in front of a house when a man walked up and shot them. A third shooting happened just before 2 p.m. in the 1200 block of Avenue R, where two men, were shot outside their home by a man. The investigations are continuing. Authorities believe ongoing disputes and revenge might be at play.
Crooked contractors
Palm Beach contractors Francis L. Palmieri, 71, and his brother Russell Palmieri, 64, reached a plea deal over charges they defrauded an elderly woman out of $5,000. Authorities said they entered into a contract for renovation and accepted a $5,000 deposit but did no work and refused to return her deposit. In exchange for the charges being dropped, the brothers will pay restitution, serve probation and undergo drug testing.
 Broward County

Manager finalists
Oakland Park city commissioners have trimmed the list of 73 applicants to replace retiring City Manager John Stunson down to five. The finalists are Oakland Park Assistant City Manager Horace McHugh, North Miami Beach City Manager Roslyn Weisblum, interim Delray Beach City Manager Terry Stewart, Homestead Assistant City Manager David Herbert and former Port St. Lucie City Manager Donald Cooper. Interviews will take place over the next two weeks and a selection will be made at a special meeting on Aug. 28.
 Body discovered
Plantation police are investigating the death of a woman whose body was found in a vacant lot at 1 North University Drive. The woman has dark hair, is about 5-foot-4, weighs about 140 pounds and was about 35 years old. She was wearing brown pants, a cream-colored shirt and black sandals. She has several tattoos and a nose ring. Foul play is suspected and police are asking anyone with information to call Broward Crime Stoppers at 866-493-8477.
 Miami-Dade County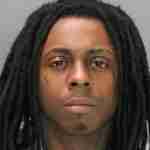 Contract breach
Signature Group, a Miami-based private jet service, filed suit against Lil Wayne's company, Young Money Entertainment. The suit alleges the hip-hop star's company entered into a 36-month lease for jet services but has failed to pay. The agreement details a fixed monthly payment of $55,000. It also includes a maintenance fee of $1,980 per aircraft and a $500 fee for each landing. Signature Group is asking for $1.07 million and costs.
 Rabbi killed
Rabbi Joseph Raksin was walking to Saturday services along Northeast 175th Street near Eighth Court in northeast Miami-Dade when two men came up and shot him to death. Police suspect Raksin, 60, who was from New York visiting family, may have been the target of a robbery. The suspects are described as young and one of them was wearing a yellow shirt. A $50,000 reward has been posted by a community member. Police are asking anyone with information to call Miami-Dade Crime Stoppers at 305-471-8477.
 Henry Stone, 93
Henry Stone, co-founder of the now defunct TK Records, who worked with artists such as Ray Charles, James Brown, George McRae, KC & the Sunshine Band and many others, has died. Stone was a fixture in Miami and the South Florida music industry. He was 93.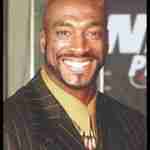 Decision time
Former Miami Dolphins wide receiver Irving Fryar, along with his 72-year-old mother Allene McGhee, is facing multiple charges related to an alleged mortgage fraud in New Jersey. They were indicted last fall on charges they conspired to steal more than $690,000 through a scam run by William Barksdale, who was sentenced to 20 months in federal prison after pleading guilty. Authorities allege Fryar and McGhee provided false wage information on her loan applications and claimed she made thousands of dollars a month and was employed as an event coordinator for Fryar's church. Fryar faces a five-year sentence under a plea deal and his mother has been offered a three-year prison sentence. If they are tried and found guilty, they could be sentenced to a maximum of 10 years. Fryar was a University of Nebraska standout who became the first overall pick in the 1984 NFL draft by the New England Patriots. He also played for the Miami Dolphins, the Philadelphia Eagles and the Washington Redskins.
 Goyos rehired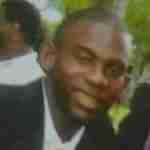 Reynaldo Goyos, a Miami police detective fired for killing an unarmed man three years ago, is returning to the force. Travis McNeil and his friend Kareem Williams were shot in 2011 as they sat in their car following a brief police chase in Miami's Little Haiti neighborhood. McNeil died from his wounds. The state attorney did not prosecute Goyos but Police Chief Manuel Orosa fired him after the city's Firearms Review Board ruled the shooting was "unjustified" and raised questions about Goyos' version of what took place. But an arbitrator who reviewed the case overturned Goyos' firing Friday and ordered the department to reinstate him in his job.
 Monroe County
Domestic abuse charges
Carlos Gascon of Key West was charged with aggravated battery, aggravated assault, domestic battery by strangulation, battery, false imprisonment and animal cruelty. He is accused of brutalizing his girlfriend after he had a dream that she was being unfaithful. She told Monroe County Sheriff's deputies that Gascon beat her all day and prevented her from leaving or calling for help. Once he passed out, she called 911. She also alleged that he choked and poured hot coffee on her, cut her leg with a knife, threatened to kill her while holding a knife to her throat and slammed her dog onto the floor.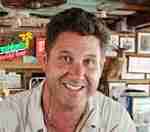 Manager jailed
Bobby Mongelli, 57, manager of the Hogfish Bar and Grill on Stock Island, was arrested after fighting over bathroom use. A resident at the marina where the bar is also located confronted bar patrons about using the marina's restrooms. Mongelli and the woman began to argue and her boyfriend intervened and was knock into a swimming pool by Mongelli, police said. The boyfriend suffered cuts to his head and broken ribs.