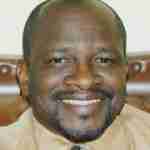 STATE
Tests eliminated
Gov. Rick Scott  has come to his senses. He signed bills that eliminate the need for the unemployed to file for benefits online and to take a skills test in order to get their unemployment checks. It was callous and indifferent in the first place to impose these requirements. Must be getting close to election time.
Dollar sales
Billionaire investor Carl Icahn owns shares in both Dollar General and Family Dollar corporations and has called for Family Dollar to be sold. That has led to talk of a merger between the two low-price general merchandise chains. If a merger takes place, the new company would dominate the segment in the U.S. and would likely lead to some store closings in areas where both Family Dollar and Dollar General stores are located in close proximity.

PALM BEACH COUNTY

Trafficking bust
Eight people who authorities said operated the Alvarez-Diaz drug trafficking organization in South Florida and the McAllen, Texas, areas have been busted and are facing potential life sentences. Jesus Alvarez of Loxahatchee, Jose
Alvarez of West Palm Beach, Luis Diaz of Miami,  Roberto De Hoyos of San Juan, Texas, Yodany Rivero-Herrera of Loxahatchee, Rafael Rodriguez of Brownsville, Texas, and Ernesto Vazquez and Antonio Alfonso, whose addresses were unknown were arrested in Texas and South Florida. Authorities allege they transported some 200 kilos of cocaine into South Florida per month for years.

BROWARD COUNTY

Ikea pay hike
Swedish retailer IKEA has given employees in its Sunrise and Miami stores more than $1 per hour raises. The move increases the company's minimum wage from $9.17 to $10.76 per hour. The state minimum wage is $7.93 per hour.

Port expansion
Broward County Mayor Barbara Sharief and her colleagues approved a 20-year, $1.6 billion plan to improve Port Everglades. The projects will include widening and deepening some channels to accommodate more cargo and cruise ships.

Major returns
Civic leader Joe Major of Lauderhill has returned from a hiatus and is taking aim at the Broward School District's $800 million bond referendum. The money would go towards school repairs and other capital projects. Major is concerned that schools in predominantly minority areas could get the short end of the stick and wants assurances that minority contractors will be included on those projects. We'll see.

AMEX new home
American Express' new headquarters will be in Sunrise and will house more than 3,000 employees, many of whom now work at offices in Plantation, Weston and Miramar. It will be located near Sunrise Boulevard and Northwest 136th Avenue. The company considered moving to North Carolina or Arizona but opted to remain in South Florida, where it has been for more than 40 years. And the millions of dollars in incentives and tax breaks didn't hurt either.

MIAMI-DADE COUNTY

Not-guilty plea
Tiniko Thompson, 46, of Pembroke Pines pleaded not guilty to murder charges in the shooting death of her boyfriend. Carl Patrick, 52, a decorated Miami police officer, was shot on May 7 at a home he shared with Thompson in Pembroke Pines. An autopsy concluded he would have survived if he had been provided with care. Instead, he was wrapped in a blanket and left on the floor, where his body was discovered days later. Thompson says he shot himself during a struggle.

Gun wound
Darius Brown, 18, is in custody and three others are being sought by Sweetwater police during a police chase in the Dolphin Mall after a store was robbed. A security guard and a police officer apprehended Brown. The officer, who shot himself in the leg while holstering his weapon, was treated and released.

Patient arrested
Alexander Thadeus Jackson, 31, has been charged with murder after he allegedly strangled a fellow patient at Aventura Hospital. Police said Jackson was admitted to the hospital and was placed into a room with Raul Alexander Rios, a patient.  About an hour later, Rios was found dead on the floor. Police said Jackson admitted strangling him but no motive was provided.

MONROE COUNTY

Fire power
The U.S. Coast Guard 7th District in Key West has received a cutter; the Raymond Evans, a super-fast 154-foot patrol boat. The new cutter is named for Cmdr. Raymond Evans, who was part of a team that saved a group of Marines on Guadalcanal in 1942. It will be used for drug interdiction and anti-smuggling operations.

Accidental death
Monroe County Medical Examiner E. Hunt Scheuerman has concluded the death of Charles Eimers of Birch Run, Mich., while in police custody was accidental. Eimers died six days after an altercation on Nov. 28 with Key West Police during a traffic stop. The case will still go before a grand jury to determine if the officers involved will face criminal charges.

Meth arrest
Monroe County Sheriff deputies arrested John Day, 47, and Scott Gunter, 24, on drug-related charges. Police said they were driving a van that was set up as a crystal meth lab on wheels. Sheriff's deputies said they found marijuana and chemicals used to manufacture methamphetamine and drug paraphernalia.